OUT AGAIN
I'm
out
again - after 2 days!
When I returned to camp last Thursday, everyone went,
Chao keng Chao Keng
.
Heh.
But heaven knows I was really ill.
Smirks (:
Thank God the drowsy sensation within my head is gradually subsiding. It could be the yucky cough syrup eh?
The army has certainly done many thing for me. Apart from the evident tormenting, savage and sadistic physical treatment, it has also brought me closer to my family. Perhaps due to my frequent absence at home, my parents are treating me nicer. Not that they have been nasty in the first place. But as the saying goes, absence truly makes the heart fonder. Some two weeks ago, I got to enjoy a Mac Donald's Big Breakfast surprise in the morning from my Dad.
Errr.. thanks Dad
, I had it on with that spastic quirky smile on my face.
A couple of days back, my Dad brought me to check out his new toy at the Mercedes Benz showroom. The photos are taken using my still surviving Zire 72. Still not too bad eh? Ha!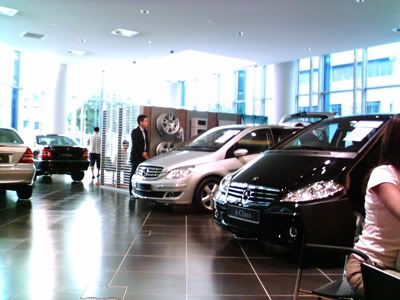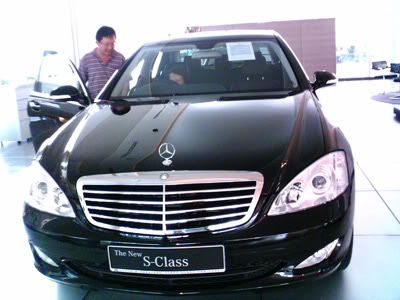 And this is my dream car!
Woots!
I'm going to write more songs next time, sell em and then earn million of bucks.