AMERICAN IDOL
Unfortunately, America had to say goodbye to
Becky
,
Bobby
,
Patrick
, and
Stevie
last thursday.
Pardon me but I have only gotten to watch my downloaded 11th & 12th episode of American Idol just 5 just minutes ago! I've been rather occupied last week with work so that explains. And you know how slow Bit Torrent sometimes takes to download a 700MB file. Alright, I know this is sounding really odd to you but hey!
Heh
.
Comparing myself to contestants like
Chris Daughtry
and
Ace Young
really makes me anything but ordinary and well, inferior.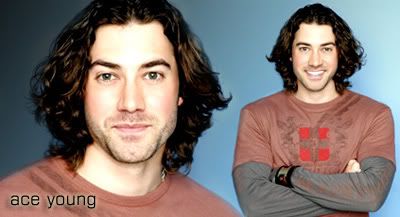 Ace
has the humility and the charisma, or what Simon Cowell had termed - the X Factor. Visually, he's immensely attractive!
Who dare disagrees?
And that obviously makes him
the
sweetest
eye candy who overshadows the rest of the other male contestants. Good looks are an assest and doubtlessly a vital quality of a pop star. Now, if this principle applies, it would seriously cause me to ponder.
Why, but Kelly Clarkson who still appears flabby all over and Clay Aiken obviously looking nerdy even today, even win the competitions?
Ahh.. maybe outward appearances aren't everything
.
But would somebody care to comment about
Jasmine Trias
,
better known as the girl with the million dollar smile
, who made it into the final 3 despite being infamously reputated as the least competent singer amongst the top 5?
Anyway, if Ace ever gets to enter the finals, I can imagine the throngs of American girls ecstatically punching in their votes for him till their fingers bleed. But because Ace is
better looking
than myself, I will have to refuse his entry into my Favourite List. Nah, I'm kidding.
Hah.
He's defintely one of my favourites!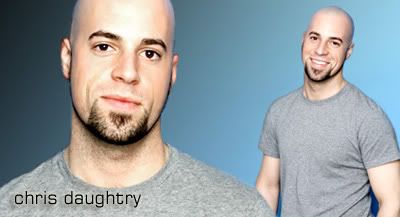 Chris
is one of the few who reminds me of
Bo Bice
. Not the hair of course, but the strong and husky voice which the judges applauded, describing it as a
potential and great recording voice
. Chris has a personality which really captivates me. And I have this indescribable guard feeling that this stud will sail his way through the finals.
Rock on Chris, another dude on my Top 5 List!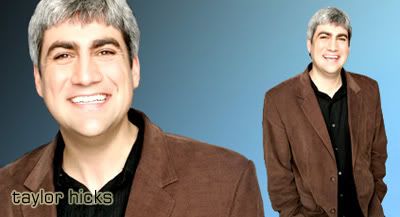 Taylor
, the grey-haired underdog of the competition proved his worth over the preceding rounds and has emerged and became my number 1 favourite! His unique personality (some peple call it peculiar behaviour) have distinguished him amongst the rest of the other guys. And I'm sure the television producers would love him to bits for his distinct trait on screen. His entrance with the harmonica on hand playing, featured on espisode 10 was impressive!
All the way Taylor!
Woohoo!

Okay
, it's now time for my
least
favourites.
I will explain little over why I think they suck. Obnoxiously, they just do!
Arrogance. Cockier than a cockerel.
Though we share the same name, this 16 year old has zilch whatsoever factor. And he looks anorexic too!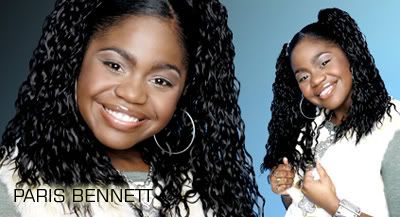 Appalling, horrendous and absolutely distasteful.
No issues with the baldness. But I'm gravely uncomfortable with that gay-pimp look. Seriously.